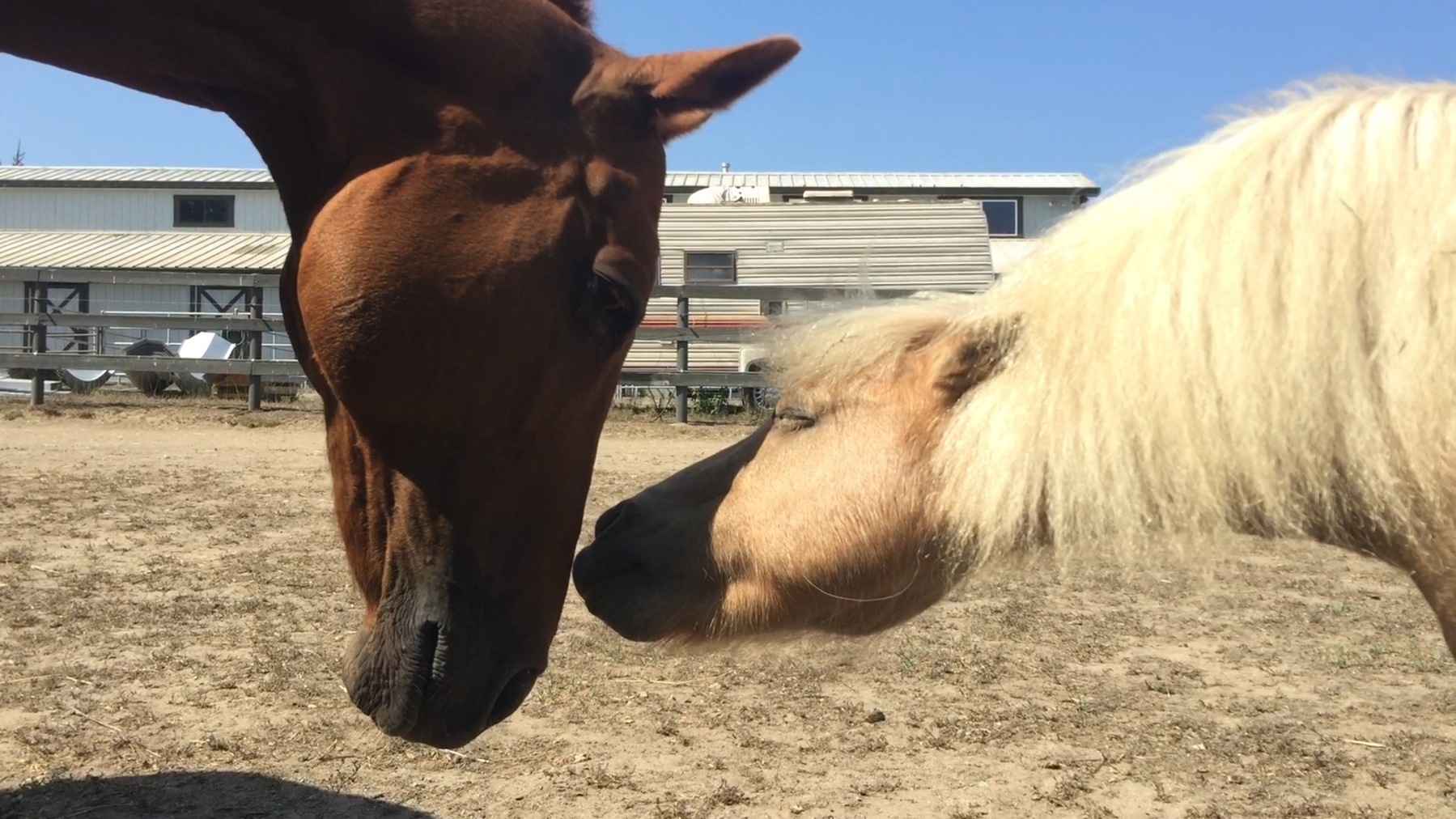 What I have lost … and what I have gained.
At first they didn't know each other.
Then we were a pack.
A decade later, in Huntington Beach, Kelley was the first to leave us.
Luna joined us in Palo Alto, Blue approved.
He got to go to Golden Gate Park
He got to go to the beach.
He met a mini named Bubba
when we brought Disco up from Huntington Beach.
We took Bubba with us when we moved to Half Moon Bay
where a bully named Dugan was meant to be a euthanasia appointment.
Jenn disagreed.
When Blue proved to have lost his good sense (provoking Dugan to grab his neck), Jenn felt euthanasia was our only recourse. I disagreed (and bawled all day until she also disagreed).
I constructed a huge enclosure for him and went all kinds a crazy on a den to protect him from the elements.
We tried shoes. They didn't take.
The full body winter suit went a little better (once I carefully talked him into it).
He could not have been happier.
I would join him outside during the day. I could not have been happier.
I spent time inside with Blue as well.
The house we rented in Half Moon Bay was the first location where we got to live with our horses. It was my first real exposure to barn cats.
Barn cats are tough; and, they do not come any tougher than Old Timer.
He kinda had to be.
Someone tried making a barn cat out of a house cat named Shanti.
It didn't take. Shanti would not be a barn cat.
Luna's status was never in question.
We bought a property in Alpine Heights.
We took Shanti with us.
Dugan had never had it so good.
Blue still got to say hello now and again.
Until it was time for us to say goodbye to Blue.
Dugan and Luna would grow closer.
When we headed back up to Palo Alto, I could not have asked for a better travel companion.
When we got all moved in, I could not have asked for a better living companion.
We liked to go down the slide together.
Shanti liked to lounge on the outdoor furniture.
Dugan thought the robot vacuum was a horrible idea.
Shanti spent so much time sunbathing he started looking orange.
I made a collar worthy of going around Dugan's neck.
Shanti watched me do it.
The horses were on a beautiful property on the coast.
Disco was always willing to pull up a seat for you.
Bubba kept thinking a seat was being pulled up for him.
I was in a dark place after losing them both (perhaps a year or two apart).
Dugan shined a light
and kept me company.
Recharging from time to time, he soaked up sun like a solar panel.
He still could not get enough of Luna.
He loved the Baylands.
One day, Jenn got a euthanasia call for a little Schnoodle named Murphy. We disagreed and moved her in.
I made sure we didn't end up with another Blue fiasco.
We were correct, she was not a euthanasia appointment.
Dugan's vocalizations were spectacular.
He was never shy about asking for dinner (two hours early).
It wouldn't be long before Murphy caught on.
Shanti was a snuggler until the very end.
So was Dugan.
So, to recap. We lost her.
We lost him.
We lost him (f$&king tragically).
We lost him (f$&king awfully).
We lost him.
We lost him (f$&king brutal).
And what I have learned about myself is that I can keep losing them, and bearing the pain, so long as they get to live their best lives.